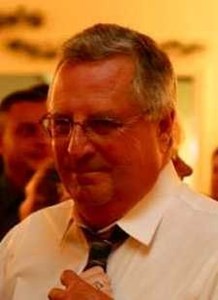 Mechanicville NY — David Gourlay, 67, passed away peacefully on Friday, December 21, 2018 at Samaritan Hospital.
Born in Albany on May 26, 1951, the son of the late James and Irene Kemp Gourlay. A lifelong resident of the area, Dave graduated from Colonie Central High School, Class of 1970. He retired from the Town of Colonie as a building inspector after 22 years in 2005. Dave loved going to the ocean and would often visit Cape Cod, Massachusetts and Boothbay Harbor, Maine.
Dave is survived by his son, Brian Gourlay; his daughter, Lisa Gourlay; former wife, Karen Miller; grandchildren, Kaylee, Tyler & Aiden; sisters, Sandy Tenace (Dave), Fran Boyce (Bill) & Christine Dupre (Nelson). Many nieces, nephews and cousins also survive.
Memorial service will be held on Saturday, February 2, 2019 at 12noon with a calling hour prior starting at 11am at New Comer Cremations & Funerals, 343 New Karner Road, Colonie, 12205.
Condolences may be sent to https://www.newcomeralbany.com/Obituary/166715/David-Gourlay